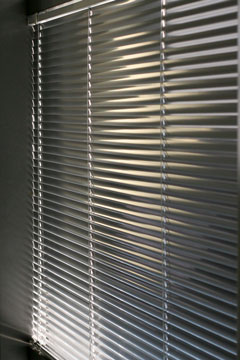 This Window Coverings retail directory includes window coverings retailer pages for every State in the USA plus Washington, DC. Each State and District page lists window coverings retailers located in that State or District, including their organization or website names as well as their locations, phone numbers, and website links. Before visiting a window coverings retailer listed herein, be sure to verify its address, hours of operation, and appointment requirements (if applicable) by visiting its website or contacting it. The window coverings retailer may no longer be in business or its address may have changed, and hours of operation may be irregular, especially around holidays.

Each listing specifies the County in which the window coverings retailer is located as well as the database categories that are relevant to the listing. Links to adjacent State directories are provided at the bottom of each directory page.
---
Nationwide Window Coverings Retailers
---

Calico Corners


www.calicocorners.com
Located in about 26 states.

Fabric Shops
Home Furnishings Stores
Interior Decorators and Designers
Home Improvement and Maintenance
Draperies and Curtains Retail
Furniture Stores
Window Coverings Retail
Drapery and Curtain Fabrics Retail
Textiles Retail
Carpet, Rug and Upholstery Services
Furniture Refinishing and Repair

---

Interiors by Decorating Den


www.decoratingden.com
Located in about 39 states.

Home Improvement and Maintenance
Interior Decorators and Designers
Window Coverings Retail
Draperies and Curtains Retail
Drapery and Curtain Fabrics Retail
Home Furnishings Stores
Furniture Stores
Blinds Retail and Custom
Carpet and Rug Dealers

---
Related Category Page(s)
---
---
Window
definition and in-depth information resources.
Window Coverings Retailer Directory