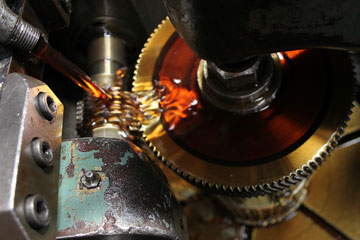 This Lubricating Oils retail directory includes lubricating oil retailer pages for every State in the USA plus Washington, DC. Each State and District page lists lubricating oil retailers located in that State or District, including their organization or website names as well as their locations, phone numbers, and website links. Before visiting a lubricating oil retailer listed herein, be sure to verify its address, hours of operation, and appointment requirements (if any) by visiting its website or contacting it. The lubricating oil retailer may no longer be in business or it may have moved, and business hours may be irregular.

Each listing specifies the County in which the lubricating oil retailer is located as well as the database categories that are relevant to the listing. Convenient links to adjacent State directories are provided at the bottom of each directory page.
---
Nationwide Lubricating Oils Retailers
---

Amsoil Synthetic Lubricants


www.amsoil.com
Located in about 41 states.

Lubricating Oils Distributors and Manufacturers
Lubricating Oils Retail
Motor Oils and Greases
Auto Service and Repair

---

Grease Monkey


www.greasemonkey.mozdev.org
Located in about 22 states.

Auto Service and Repair
Auto Oil and Lube
Mobile Auto Oil and Lube
Gas Stations
Service Stations
Auto Cleaning and Detailing
Auto Washing and Polishing
Auto Customizing, Conversion and Restoration
Advertising
Cars Service and Repair
Coupons
Auto Parts Retail

---
Related Category Page(s)
---
---
Oil
definition and in-depth information resources.
Lubricating Oils Retailer Directory